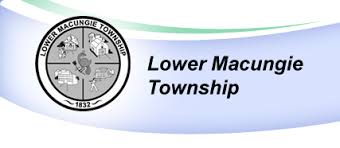 Dear Neighbor,
This is my blog for news and information on my hometown Lower Macungie Township! In January 2014 I was sworn in for a 4 year term as township Commissioner. I am humbled and grateful for the support of Lower Macungie Residents. We prevailed in the 2013 election running a grassroots campaign that focused on quality of life and fiscal sustainability through smart growth. The election was another referendum on the unpopular development decisions and "dumb growth" policies of 2009-2013.
As a lifelong resident of Lower Macungie and a local business owner I am proud to serve as Lower Macungie Township Commissioner. This is my blog. It serves as a record of 2 years of advocating for 'A Better Way to Grow'. Here you can find information on local concerns, letters and op-eds I've written outlining my thoughts on various issues that affect our community.
Please browse the site. Use the search bar to find my thoughts on the issues facing Lower Macungie and the surrounding community. I welcome questions and comments always. Dialogue is so important and what I hope to bring to the table as a Commissioner.
Ron Beitler
Lower Macungie Commissioner serving a 4 year term